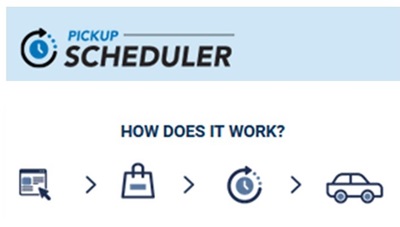 Innovation serving our customers
Did you know that RONA, a leading retailer for Canadians' home improvement needs, is rolling out an impressive number of technical advancements each year? In 2020, our team of some 345 IT experts delivered about 240 initiatives to bring our customers and associates at the store support centre, distribution centres, and stores to the forefront of retail technology. Okay, we don't deliver by drone (yet), but we improve customer experience and service every day.
Before the Holiday Season, our team introduced the Pickup Scheduler, a first for a home improvement retailer in Canada. Available on RONA, Lowe's and Réno-Dépôt websites, this built-in add-on enables customers to conveniently schedule a pickup timeframe from their online order email confirmation, helping them save time. Then, they simply drive to the store at the scheduled time, park in one of the designated Curbside Pickup spots, call the store, and receive their order cost-free, wait-free, and hassle-free. We are very proud of this new function that brings customer service to another level, thanks to RONA's top IT developers and to our RONA Tech colleagues.
If you are interested in knowing more about the IT projects that our Fortune 50 company has in the works, follow us on LinkedIn. We will make sure to keep you apprised of further IT developments, and of interesting job opportunities (currently from your own home, but in expert, dynamic, and tight-knit teams).