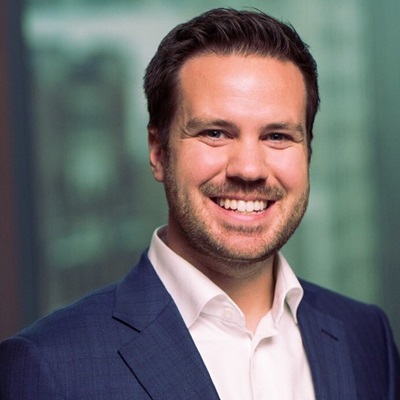 J.P. Towner Appointed Chief Financial Officer of RONA inc.
Boucherville, QC, July 18, 2023 – RONA inc., one of Canada's leading home improvement retailers operating or servicing some 425 corporate and affiliated stores under different banners, announced today the appointment of J.P. Towner to the role of Chief Financial Officer, effective on October 16, 2023.
"I am delighted to welcome J.P. to RONA. He brings a diversified set of skills that will align extremely well with our vision and plan for the new RONA," said Andrew Iacobucci, Chief Executive Officer. "He has a remarkable track record of driving profitable growth and will be a great addition to the RONA team."
"I am excited to join RONA, an iconic brand that has been serving Canadians since 1939," said J.P. Towner. "I look forward to working with Andrew and the RONA team to bring the company's vision to life and to help build the future of this great company."
A graduate in Accounting from Université Laval and from the Harvard Business School's General Management Program, J.P. Towner is a seasoned finance executive with more than 15 years of experience in corporate and financial strategy, capital markets and risk management. Prior to joining RONA, he occupied top leadership positions at premier Canadian companies, including Chief Financial Officer at Dollarama and Executive Vice-President and Chief Financial Officer of Pomerleau Inc. J.P. also spent nearly 10 years with BMO Capital Markets, with roles in both Montreal and Toronto, including Vice-President – Global Investment Banking.
J.P. will work at the head office in Boucherville alongside his colleagues from the Senior Leadership Team, where he will lead the Finance teams.
To share this news on social media, please use @RONAcarrieres.careers (Facebook), @RONA (LinkedIn), and @RONAinc (Twitter).
About RONA inc.
RONA inc. is one of Canada's leading home improvement retailers and is headquartered in Boucherville, Québec. The RONA inc. network operates or services some 425 corporate and affiliated dealer stores under the Lowe's, RONA, Réno-Dépôt, and Dick's Lumber banners. With a long and rich history, RONA inc. has supported Canadians in their home improvement and construction projects since 1939. To achieve this, the company relies on a team of 22,000 employees, to whom it strives to provide an inclusive workplace where everyone is invited to contribute. RONA inc. is one of the Montréal region's Top Employers since 2021. As a result of its ongoing efforts in sustainable development, the company was awarded the Stratégie de développement durable Mercure in 2022 and is recognized as one of Canada's Greenest Employers. To learn more about the company, visit the website www.ronainc.ca.