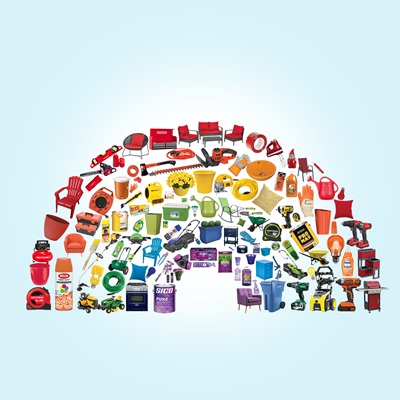 Lowe's Canada commits $1 million to help associates and communities impacted by the COVID-19 pandemic
Boucherville, QC – April 14, 2020 – As Lowe's Canada, one of Canada's leading home improvement retailers operating or servicing more than 475 corporate and affiliated stores under different banners, continues to respond to the rapidly evolving COVID-19 pandemic, it is announcing a philanthropic investment of $1 million to support Canadian associates and communities now and as the pandemic continues. This philanthropic investment includes:
1- A total of $241,000 to allow Lowe's, RONA, Reno-Depot, and Dick's Lumber corporate stores across the country to support, either in cash or in kind, initiatives to meet the specific needs of the communities within their region.

2- A total of $228,000 to allow RONA affiliated dealers to support store associates and local community needs.

3- An amount of $1,000 for each of Lowe's Canada's corporate stores to support associates by creating a food pantry, for an aggregate amount of $241,000.

4- A donation to Children's Miracle Network and Opération Enfant Soleil of approximately $1,200 per corporate store to compensate for the cancellation of the annual in-store fundraising campaign due to the current COVID-19 context. The total amount of $290,000 is in addition to the $120,000 worth of building materials donated to build the Maison Enfant Soleil by Bonneville Homes, and to the sums that Lowe's, RONA, and Reno-Depot will collect through their online fundraising campaign, which started earlier this month in Quebec and will launch on May 12 in other provinces.
This philanthropic investment is in addition to other local initiatives rolled out to support our communities, including the donation of 36,000 boxes to Ontario food banks through Feed Ontario, as well as the donation of plastic rolls to healthcare workers to protect them during intution.
"Over the past several weeks, our more than 26,000 Lowe's Canada associates have worked around the clock to ensure our retail and Pro customers have access to the essential products they need to keep their families safe, their essential businesses running, and their communities healthy. With the initiatives announced today, we want to contribute to meeting other types of essential needs within our communities," said Tony Hurst, President of Lowe's Canada.
Supporting our associates
Today's announcement builds on measures already taken by the company to support our associates through this challenging time, such as offering emergency paid leave, providing hourly associates with a special payment to recognize that they and their families may be experiencing unplanned expenses and hardships during this time, temporarily increasing hourly wages through the month of April as associates work tirelessly to serve our customers and communities, and closing all corporate stores on Easter Sunday so associates throughout the country could benefit from a much-deserved day off to rest and spend time at home with their families.
Adjusting our operations to protect the health and safety of our customers and associates
Keeping the health and safety of associates and customers at the centre of our priorities, Lowe's Canada is adapting its operations in response to the new COVID-19 reality. Operational changes in our Lowe's, RONA, and Reno-Depot stores include reduced opening hours, limiting the number of customers allowed in stores at the same time, increased cleaning and disinfecting activities, especially in the most frequented areas, and decisive measures to ensure compliance with public health authorities' social distancing guidelines, such as adjusted store layouts, clear social distancing markers, protective Plexiglass shields at all cash registers and service desks, overhead announcements reminding everyone of the key safety measures, and contactless curbside pick-up for online orders.
Marketing efforts have also been revisited with a focus on driving customers to our lowes.ca, rona.ca, and renodepot.com websites. These include the temporary withdrawal of our flyers, free parcel delivery for online orders (subject to usual conditions), the rollout of the above-mentioned curbside pick-up for online orders, and a new digital and television campaign encouraging Canadians to stay safe at home.
For detailed information about Lowe's Canada's response to COVID-19, visit www.lowescanada.ca.
About Lowe's Canada
Lowe's Companies, Inc. (NYSE: LOW) is a FORTUNE® 50 home improvement company serving approximately 18 million customers a week in the United States and Canada. With fiscal year 2019 sales of $72.1 billion, Lowe's and its related businesses operate or service more than 2,200 home improvement and hardware stores and employ approximately 300,000 associates. Based in Boucherville, Quebec, Lowe's Canadian business, together with its wholly owned subsidiary, RONA inc., operates or services more than 470 corporate and independent affiliate dealer stores in a number of complementary formats under different banners. These include Lowe's, RONA, Réno-Dépôt and Dick's Lumber. In Canada, the companies have more than 26,000 associates, in addition to approximately 5,000 employees in the stores of independent affiliate dealers operating under the RONA banner. For more information, visit lowescanada.ca.