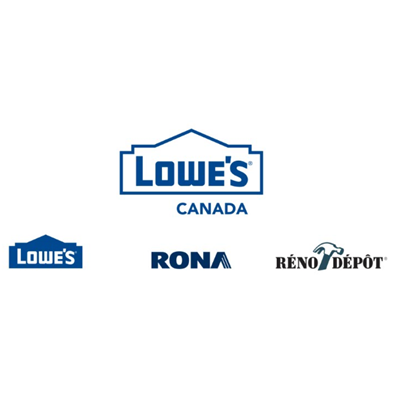 Lowe's, RONA and Reno-Depot corporate stores to close at 8 p.m. starting May 4
Boucherville, QC – April 30, 2020 – As Lowe's Canada continues to adapt its operations to the evolving COVID-19 pandemic, it is announcing that starting Monday, May 4, all Lowe's, RONA, and Reno-Depot corporate stores will close at 8 p.m. instead of 6 p.m., except in the province of Quebec where provincial law states that no store can be open after 5 p.m. on weekends, and where stores must be closed on Sundays in May. This measure will help spread out the volume of in-store customer visits while keeping additional time for essential product replenishment and enhanced store cleaning and disinfecting activities.
About Lowe's Canada
Lowe's Companies, Inc. (NYSE: LOW) is a FORTUNE® 50 home improvement company serving approximately 18 million customers a week in the United States and Canada. With fiscal year 2019 sales of $72.1 billion, Lowe's and its related businesses operate or service more than 2,200 home improvement and hardware stores and employ approximately 300,000 associates. Based in Boucherville, Quebec, Lowe's Canadian business, together with its wholly owned subsidiary, RONA inc., operates or services more than 470 corporate and independent affiliate dealer stores in a number of complementary formats under different banners. These include Lowe's, RONA, Réno-Dépôt and Dick's Lumber. In Canada, the companies have more than 26,000 associates, in addition to approximately 5,000 employees in the stores of independent affiliate dealers operating under the RONA banner. For more information, visit www.lowescanada.ca.