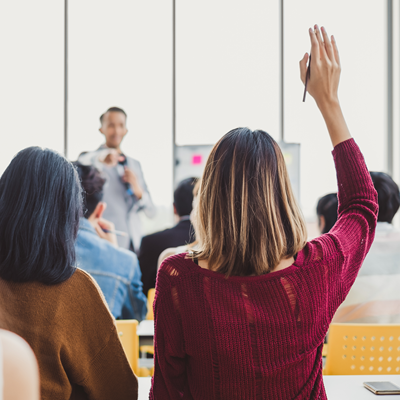 Frequently asked questions
How do I apply?
During the selection period, students interested in applying must go through their school's Internship and Placement to respond to an offer published on their platform. They can also apply through available internships on our career page or through LinkedIn.
Are these paid internships?
Yes. In addition to competitive salaries, our employees can enjoy several exclusive benefits, such as flexible hours, access to health and social services (including virtual fitness classes), advantageous employee discounts, and more.
Which programs do the internships target?
Our internship opportunities are aimed at students enrolled in all study paths, especially the following fields: Market Sourcing, Supply Chain, Human Resources, Marketing, Finance, Translation, Communications, Administration, Information Technology, eCommerce, and Sustainability. However, we periodically evaluate the possibility of adding other programs to this list.
What is the added value of your internships?
At RONA, we value the active participation and collaboration of our interns on our teams. With us, they will develop skills and competences related to their professional environment, through the execution of concrete tasks and participation in projects that will put into practice what they have learned during their academic training.
How many interns do you accept per cohort?
Our cohorts have a little more than 20 trainees per session. However, the number may vary from one cohort to another depending on the needs of the organization and the trainees interested in the offerings.
Is it possible to get a permanent job after the internship ends?
Some interns may receive a job offer following their internship (possibly with certain conditions such as part-time or casual), but this is not guaranteed and depends on the needs of the department at that time.