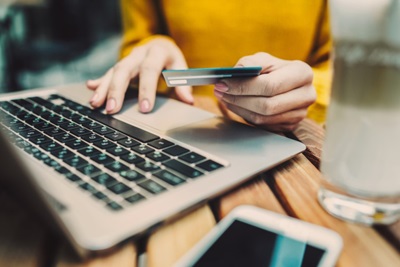 Add-to-cart services
Our omnichannel focus leads our IT teams to find ways to offer the same level of service in store and online. With the limited in-person interactions, how can we present a similar experience on our websites? Recently, our IT teams rolled out two add-on services directly in the online cart to this end and further positioned RONA as a leading omnichannel company.
Get It Installed
Are you unable to install a dishwasher? Do you know a plumber who can help? Well, we're thrilled to let you know that RONA, Lowe's and Réno-Dépôt have your back! Installation services are always offered when shopping in store (because, let's face it, you are not alone in this situation) and now, thanks to our awesome teams led by our IT Product Management team, it's also available online!
It's a good thing our IT Product Management team is very creative and solution-oriented, because mapping services online is a lot more complicated than adding products. Behind the scenes, many teams have been working with our IT experts to make this feature a reality, such as the Installation, Fulfillment, Merchandising, Store Operations, and Call Centre teams. By working together, they figured out a way to present the service that was accessible and intuitive for our customers. From pricing and creating the many SKUs associated with the services to confirming the customer's needs and booking local approved and certified entrepreneurs, the path toward a user-friendly single-step solution was far from straightforward, but once again our superheroes pulled through. As they say, teamwork makes the dream work!
Install services
When you've added an eligible item to your cart, you get asked if you need to have it
installed by a certified professional
right in the cart page. Select the service you want and our RONA, Lowe's or Réno-Dépôt team assigns a local contractor to complete the task!
Protection plan
Similar to the installation service, the protection plan is offered if you have added an eligible product to your cart. You choose what coverage better suits your needs and voilà, your products are then protected. We'll even take care of your registration with our partner Comerco who services our RONA Protection Plan!
So far, the responses have been great and customers appreciate the overall experience.
Protect It
While you are looking to have your dishwasher installed, you may also be looking to protect your new product for unexpected failures beyond the limited manufacturer warranty. Previously only available on eligible products while shopping in store, our RONA Protection Plan, serviced by Comerco, is now easily accessible online on the cart page!
Seems like an easy fix to offer this add-on service online, right? If you've been reading enough of these articles, you know that it's rarely the case. Well, this time it was! Collaboration between our IT Product Management team and the Engineering, Appliance Call Centre, Install and Home Services, Marketing, and Legal teams was optimal, and the solution was rolled out without any major hiccups, all for the benefit of our customers. This service is currently only available for appliances, the team is looking to expand the online service to other categories, such as tools.
There are still many opportunities to widen the reach of both features and further optimize our customer experience online. If you are looking for a challenge and to work with passionate colleagues within a leading customer-focused home improvement retailer, we may have a job for you! Check out our available positions at ronainc.ca/careers.