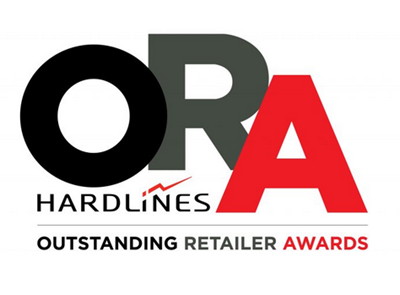 Two RONA corporate stores honoured at the Hardlines Outstanding Retailer Awards
RONA Kelowna Won Best Large Surface Retailer

RONA Cowansville Named Best Contractor Specialist Store
Boucherville, QC – October 20, 2021 – Lowe's Canada, one of Canada's leading home improvement retailers operating or servicing over 450 corporate and affiliated stores under different banners, celebrates the recognition received by two of its corporate RONA stores at last night's 2021 Outstanding Retailer Awards (ORAs) gala. Organized by home improvement retail industry association Hardlines, this competition recognizes the best players in the home improvement and hardware industries in Canada across several categories. This year, RONA Kelowna accepted the Best Large Surface Retailer title, and RONA Cowansville won for Best Contractor Specialist Store.
"The success and growth of these stores speak to the important role brick-and-mortar stores continue to play for consumers and communities across the country. And are also a testimony to our teams and all that they do. We are fortunate to count on extraordinary people who powered through almost two years of pandemic, relentless in their efforts to serve Canadians who counted on us to help them make their homes safer and more comfortable," said Tony Cioffi, Executive Vice-President, Stores at Lowe's Canada. "I'd like to thank our associates at RONA Kelowna and RONA Cowansville for their hard work and continued dedication to our customers, associates, and communities."
RONA Kelowna: Best Large Surface Retailer
When RONA Kelowna opened, close to 30 years ago, it was the first Home and Garden big box store in Kelowna. With 130,000-square feet of retail and contractor sales space, and more than 220 associates, RONA Kelowna offers 35,000 different products and services including installation, kitchen design, appliances, and online shopping.
"Running a big box store requires having a large team that can work effectively together. The team at RONA Kelowna has done just that," says Michael McLarney, President of Hardlines Inc. Cultivating an environment of continuous learning and recognition for associates has been key to the success of this store. "Our associates ensure a consistent experience and use out-of-the box thinking, which is exactly what we need to grow," said Matt Wachter, Store Manager. "We are all extremely proud of our success and very honoured to be recognized by the ORAs."
RONA Cowansville: Best Contractor Specialist Store
Passion for home improvement retail runs in the family at RONA Cowansville. Luc Lamarche, Store Manager, started working for his family's home improvement centre when he was a teenager. Today, he manages RONA Cowansville, a 36,000-square-foot store has over 80 full-time and part-time associates and a 120,000-square-foot lumber yard. It offers Pros a full range of services, from base plan calculations to finishing touches.
"At RONA Cowansville, giving great service is not an option—it's a necessity," says Michael McLarney, President of Hardlines Inc. "That's especially important here, because the store's main customers are contractors and Pros, who require high levels of service at any hour of the day. Under the direction of Luc Lamarche, RONA Cowansville's Pro Business continues to grow, thanks to the best recommendation of all—word of mouth."
"Our customers receive service and attention to detail at every step of the sales process," said Luc Lamarche, Store Manager. "This is how we show our customers that we care."
To share this news on social media, please use @Lowe's Canada (LinkedIn) and @LowesCanadaCorp (Twitter).
About the Outstanding Retailer Awards
Launched in 1992, the Hardlines Outstanding Retailer Awards are the industry's only national awards program dedicated to celebrating the achievements of hardware and building supply dealers in Canada. In its 29-year history, the program has honoured more than 150 retailers.
About Hardlines
Celebrating its 26th year, Hardlines Inc. is a leading authority on the retail home improvement industry. Hardlines' products and services include its weekly Hardlines electronic newsletter; its print magazine, Hardlines Home Improvement Quarterly; a comprehensive and informative website; Hardlines Dealer News for retail dealers and managers; a free daily news service; and the annual Hardlines Conference. For more information, please contact Michael McLarney, President of Hardlines Inc. by phone at 416-489-3396 or by email at [email protected].
About Lowe's Canada
Lowe's Companies, Inc. (NYSE: LOW) is a FORTUNE® 50 home improvement company serving approximately 20 million customers a week in the United States and Canada. With fiscal year 2020 sales of nearly $90 billion, Lowe's and its related businesses operate or service more than 2,200 home improvement and hardware stores and employ over 300,000 associates. Based in Boucherville, Quebec, Lowe's Canadian business, together with its wholly owned subsidiary RONA inc., operates or services over 450 corporate and independent affiliate dealer stores in a number of complementary formats under different banners, which include Lowe's, RONA, Réno-Dépôt, and Dick's Lumber. In Canada, they have more than 26,000 associates, in addition to approximately 5,000 employees in the stores of independent affiliate dealers operating under the RONA banner. For more information, visit lowescanada.ca.